SABA's areas of commitment
Under the patronage of Karmapa, SABA has a focus on activities within India, in order to help make a sustainable contribution to this great nation. Our commitments include:
Setting up and operating Buddhist monasteries, monastic universities, meditation centers, and retreat centers
Establishing schools and providing state-recognised education, based on Buddhist principles
Preserving and protecting Buddhist tradition, philosophy, theory and concepts
Serving as a platform for discussion on matters of common interest to Buddhist groups
Training lay and monastic practitioners
Healthcare and social activities
Knowing the value of the Buddha dharma is deeply connected with knowing the value of other people, and the connection with them.
Thaye Dorje, His Holiness the 17th Gyalwa Karmapa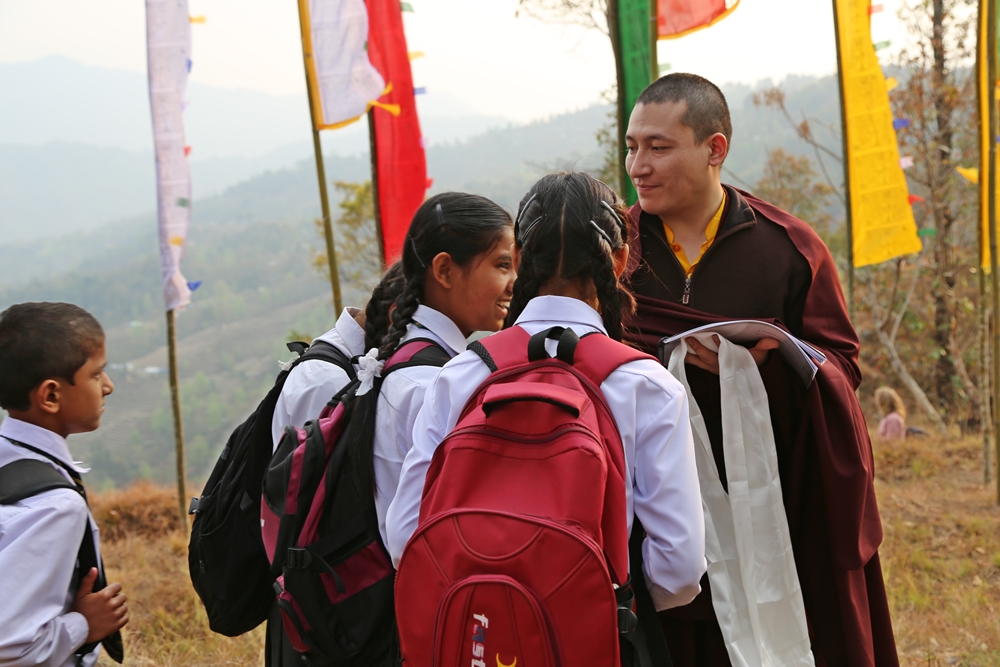 Supporting the monastic and lay community
Through maintaining the tradition of monastic institutions, and providing fertile environments for monastic and lay people to study, reflect and meditate, we help safeguard the Buddhadharma in the world. One of SABA's core areas of focus is to support activities related to this.
Pioneering new models of education
The future of the world lies in the hands of today's young people. New educational models, tailored to respond to the challenges of the 21st century, will assure that the values and precious traditions we have received from our past generations will continue and be handed over to the next generations. SABA's long term plan is to establish pioneering educational models, which merge traditional Buddhist principles and practices with contemporary approaches, and provide facilities for such schools.
Healthcare, education and community service
SABA supports lay communities, offering immediate help in the areas of healthcare, education, and community service. SABA encourages the different populations of the Indian Himalayan region to preserve their culture and ancient traditions.
Basic human needs
Poverty remains a key issue in the 21st century. Providing even the most essential needs such as food and clothing can be the first step toward helping sentient beings. According to the Buddhist view, giving just a single meal with a sincere motivation, and combined with aspiration prayers, will yield an enormous result. This is one of SABA's core areas of activity and commitments.